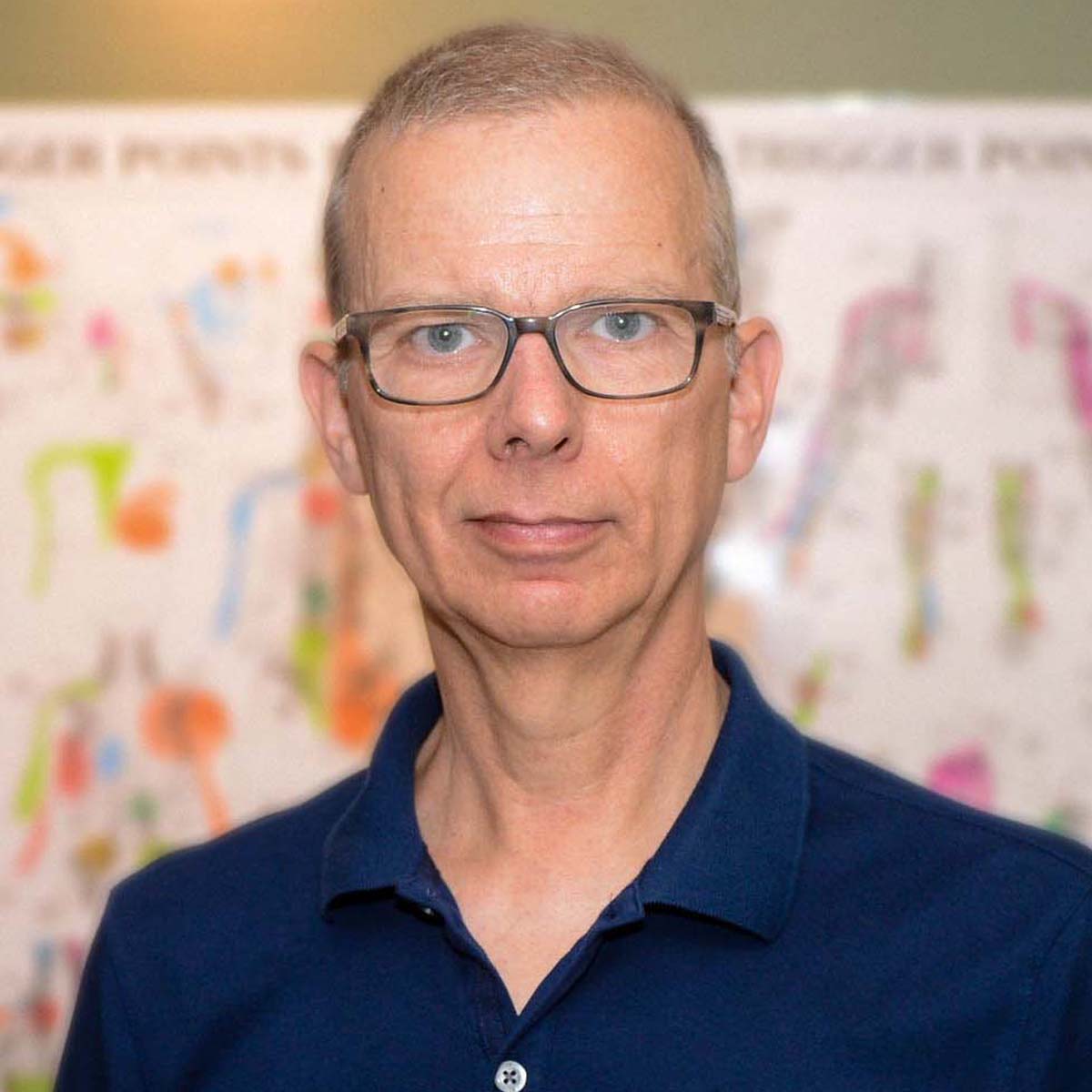 I am Tom Schaefges, a graduate of the Massage Therapy program at Parkland College in Champaign, Illinois. With more than 750 hours of training I am a Certified Massage Therapist (CMT) and a Licensed Massage Therapist (LMT) in Illinois.
My interest in massage therapy began in the late 1990s. I was suffering from knee pain that forced me to give up running and all other activities that involved rapid movement. The pain was so bad at times that I was contemplating knee surgery. I came across a site of an orthopedic surgeon who described different types of knee pain and the surgical options for each. He mentioned that massage therapy could be helpful for one type of knee pain and the pain I was experiencing was similar to his description. I decided to try massage therapy as a more conservative approach.
I am very glad to have tried massage therapy. After a series of regular sessions over a few months my knee pain subsided and I was back to full activity. I still see a massage therapist once a month for maintenance and those sessions keep me pain-free.
I have two engineering degrees from the University of Illinois. Engineering centers around problem solving. It is second nature for me to use my problem solving skills as a massage therapist. If a client comes with a problem I have not seen before I enjoy researching the issue and looking for and applying solutions in a systematic manner. Engineering taught me that the more you know about how and why something works the better you can control it and maybe find new and better applications. I continue to take courses relevant to massage therapy to further my knowledge and skills.
My engineering background also taught me to rely on science and proven ideas to get results. I only use evidence-based and reality-based methods in massage. I do not use any techniques that are inconsistent with what we know about anatomy and physiology.
If you are on the fence about massage, I can relate to your hesitation and fears. If you are sold on the benefits and need a good therapist, I can relate to that, too. I know first-hand how beneficial massage therapy can be and I have seen how sports massage benefits very active people. Give me a try. I have the education and training to bring solid technique and knowledge of what's under the skin to ease your pain and help you relax. I will listen to what your particular issues are and work with you to keep you pain-free and performing at your best level. I will help you work your best, play your best, and feel your best.
My office is near Sidney, IL, and I serve the surrounding area including Homer, Ogden, Philo, St. Joseph, Savoy, Urbana, and Champaign. Everyone is welcome at my practice.